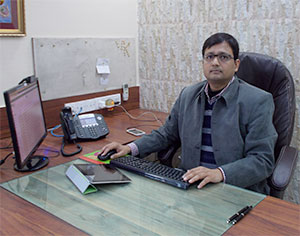 Mr. Vivek Kedia
Managing Director
Contact Email: vivek@grmtech.com
Sincere, friendly, curious, ambitious.
Devout Son, Husband and Father of 2 handsome boys.
Also Founder​ ​of Great Media Technologies (Grmtech) dabbling into website​s​, SEO, KPO, LPO since 2003.
2003 to 2008
Websites and web based applications ​development ​for US financial institutions.
Number of Grmtechians- 65
2008 to 2016
New LPO (Legal Process Outsourcing) team added for ​US Law Firms outsourcing ​their ​total backoffice work for around 1600 clients.
Number of Grmtechians - 105
Since 2016
New Medical Insurance Outsourcing team​ added for US medical clinics and hospitals​.
Number of ​Grmtechians - 130
Future
Create more employment opportunity at Grmtech offices in Salt Lake and New Town, Kolkata.
I am humbled that God has given me responsibility of Grmtech, I am proud Grmtech provide​s​ employment to these many people. I run this company with humane touch, for me profit is not priority, priority is happiness of people associated with Grmtech.